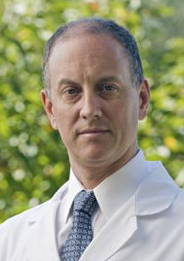 Dr. Daniel Engelman, Associate Professor of Surgery at UMMS-Baystate, and Medical Director of the Heart, Vascular and Critical Care Units at Baystate Medical Center, has been forging efforts to improve the health of cardiac surgery patients in his role as president of ERAS® (Enhanced Recovery After Surgery) Cardiac—an international non-profit society with a mission to optimize the perioperative care of cardiac surgical patients through collaborative discovery, analysis, expert consensus, and dissemination of best practices. He has overseen the creation of an executive board, advisory board, and a subject matter panel of 40 international experts for ERAS® Cardiac.
With his colleagues within ERAS® Cardiac, Dr. Engelman has organized symposia at The American Association of Thoracic Surgeons Annual Meeting for the last two years on the advantages of superior perioperative care such as optimizing a patient's nutritional status and addressing smoking cessation prior to surgery. This year, he was also asked to organize symposia at the International European Association of Cardiothoracic Surgery in Milan and at the World Congress on Enhanced Recovery in Stockholm.
Dr. Engelman and his clinical team are optimizing care for our own patients, particularly around the pre-habilitation component of treatment, by embracing best practices promulgated by ERAS® Cardiac.