Pranay Parikh, MD is our Chief of Plastic & Reconstructive Surgery, Hand/General Plastics at Baystate Health. He joined Baystate in 2010. We invite you to get to know him.
"I did my residency in Georgetown and I knew that I wanted to come back to New England to live long-term. My family and I didn't really know much about western Massachusetts originally, but we really feel that this is our place in the universe and it's awesome," he said.
For Dr. Parikh, the best part of working for Baystate is the opportunities it provides both on and off the clock. He said, "For me I feel like there is a unique opportunity to practice high end, modern, thoughtful medicine that is as sophisticated as Boston or DC. It's also the best living away from the rat race. I live in Northampton, which is a bucolic college town. There are mountains and rivers…it's great to raise kids in a place where everything is available but is also mellow and family-friendly."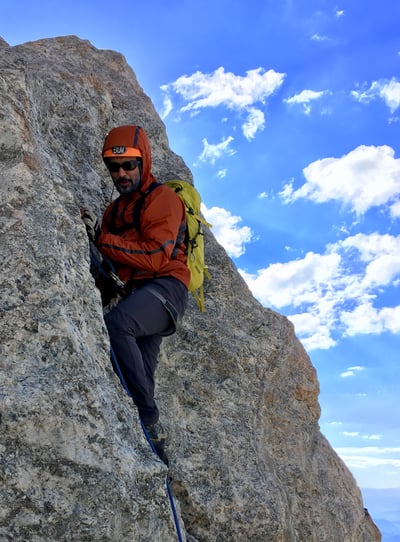 When it comes to work life balance, Dr. Parikh believes that it's all about priorities. "For me, I've been very fortunate to have a clear sense of what I need to be happy. I have a partner in life who also has that sense we are open and honest with each other. Work is only part of life. Family is important. If you don't carve out the time, it doesn't happen. We actively put things on the calendar months in advance and we stick to it. We don't let work be all consuming; we don't let it be addictive. My family rock climbs, windsurfs and mountain bikes. We take advantage of our access to western Massachusetts and that provides as much or more joy than work does," he said.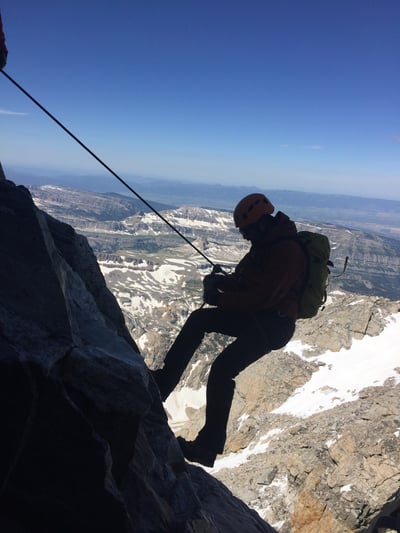 Dr. Parikh enjoys outdoor activities so much that he has developed his own rules for things that are fun! He said, "1. It should involve being outside, 2. It should involve burning calories and 3. It cannot involve gasoline! For example, mountain biking is fun, while riding on a motorbike would be less fun. My wife and I have been trail running. I did a half marathon I was so happy to finish that. I've been windsurfing since college and my wife got into it. This past summer my kids both had their first independent sail".
Dr. Parikh's creative, positive outlook is one of the things that his family and Baystate team value most about him.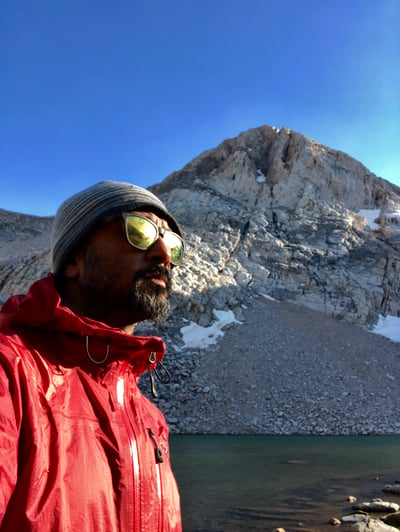 He recounted a memory. "I was stuck at home on call one Thanksgiving while my family was at my in-laws and I was feeling sad missing my wife and my kids. I figured I could sit around by myself and feel bad or I could do something for them. I knew I couldn't see them tonight, but I could build something they could use soon. In thinking about this, I built a climbing wall in my basement. It was a two-night project that was highly memorable because I distinctly recall that I went to Lowe's to get the plywood and I remember thinking 'you're really open tonight? When it was complete, I shared it with my kids who were really little at the time and now that they are bigger, I still enjoy watching them play on it. It gives me real joy because I get to see the people that I love getting joy from doing something that I love."
We are extremely proud to have Dr. Parikh leading our Plastics Division at Baystate, and beyond that we are simply honored to have him as a team member.