Some of us may enjoy spending our free time during the summer relaxing by the beach or pool, reading a book, or perhaps taking a day hike. Derek Rosner, DO takes it to a whole other level (literally). Rosner, an anesthesiologist at Baystate Medical Center, travelled with his family in June to Andorra, a tiny country between France and Spain situated in the Pyrenees mountains to participate in a 105K race.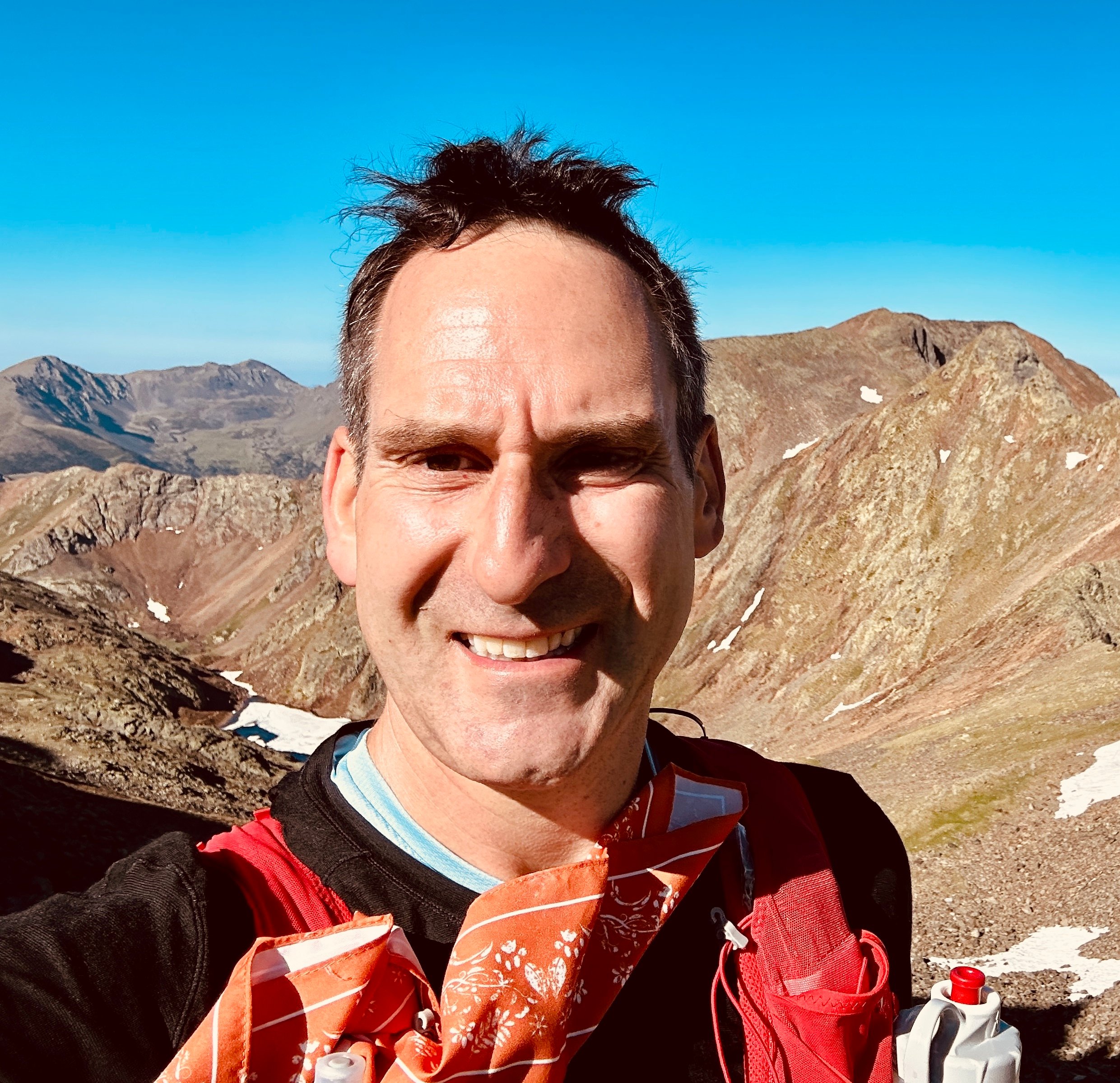 The 25,000 vertical rise race that took him 30 hours to complete is part of the UTMB (Ultra-Trail du Mont Blanc) World Series, which culminates with Ultra-Trail du Mont Blanc, considered the most competitive trail ultramarathon in the world – a race Rosner aims to qualify for and compete in.
Rosner's wife and young adult children participated in the Andorra race as well, with his wife participating in the 50K version of the race, his son doing the 25K race and his daughter the 7.5K.
"Finish lines are an addiction," says Rosner, who ran his first marathon when he was 17 and has competed in numerous endurance races including Ironman. "When I race, there is a range of emotions, from excitement to anxiety to despair, and then I start to build myself back up again as I near the finish line."
Rosner says that as he's pushing himself through these difficult challenges, he often imagines his patients and some of the obstacles they are facing, and that provides extra inspiration to keep going.
In September he'll head to the Swiss Alps for a 113K, another qualifying race for the Ultra-Trail du Mont Blanc. Getting into the UTMB is a multi-year process that involves some luck – 16,000 qualifiers get put into a lottery in which only 2,000 are chosen to race.
For those not as keen on pushing themselves beyond their limits at points across the world, Rosner has some simple advice.
"Get fit and get outside," he says. "There are lots of opportunities for people to take part in locally – like the Seven Sisters Trail Race in Holyoke, a great 12-mile race with about 4,000 feet of climbing. Have your own local experience and have fun."