Construction on the new operating rooms and heart and vascular and neuro interventional procedure rooms at Baystate Medical Center is progressing and excitement is building with the planned opening scheduled for March of 2023. During construction planning, frontline employees have provided their important input and direction regarding room layouts, equipment, supplies, and workflow. Equipment in the areas are being placed and tours and training have begun. Team members give us an update on the latest.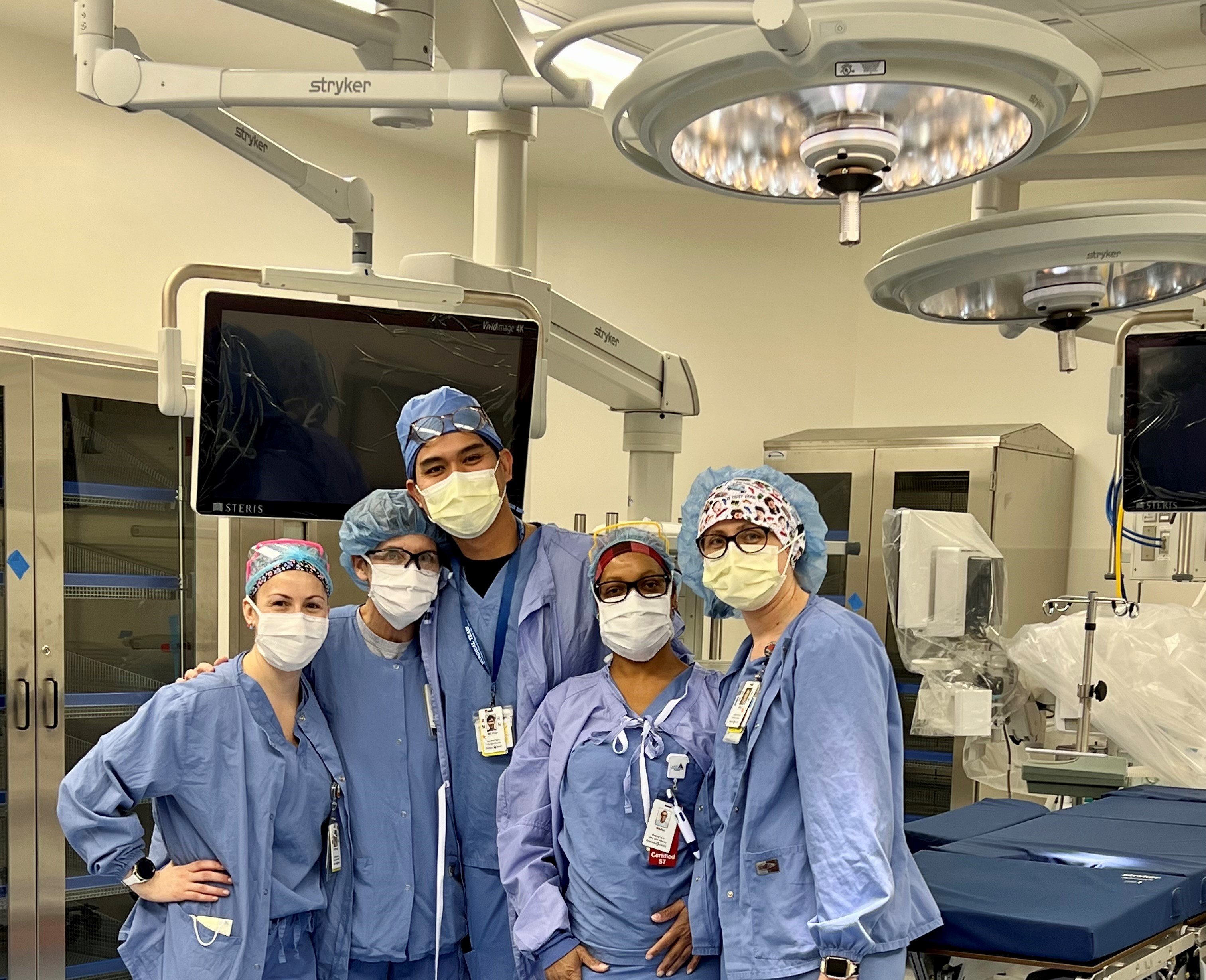 Operating Rooms
Construction of the new Operating Rooms are nearing their completion. "Tours have begun for the employees who work in the procedural and surgical areas, says Sandra Wadsworth, MSN, RN, CNOR, director of Surgery, Baystate Medical Center. "Team members are overjoyed to enter into the new space and see the new technology and they are awed by its vast size." Sandra notes the new operating rooms are twice the size of the footprint they currently work in. Teams will begin training on the new technology and running simulations in the space over the next few months leading up to the official opening in March of 2023.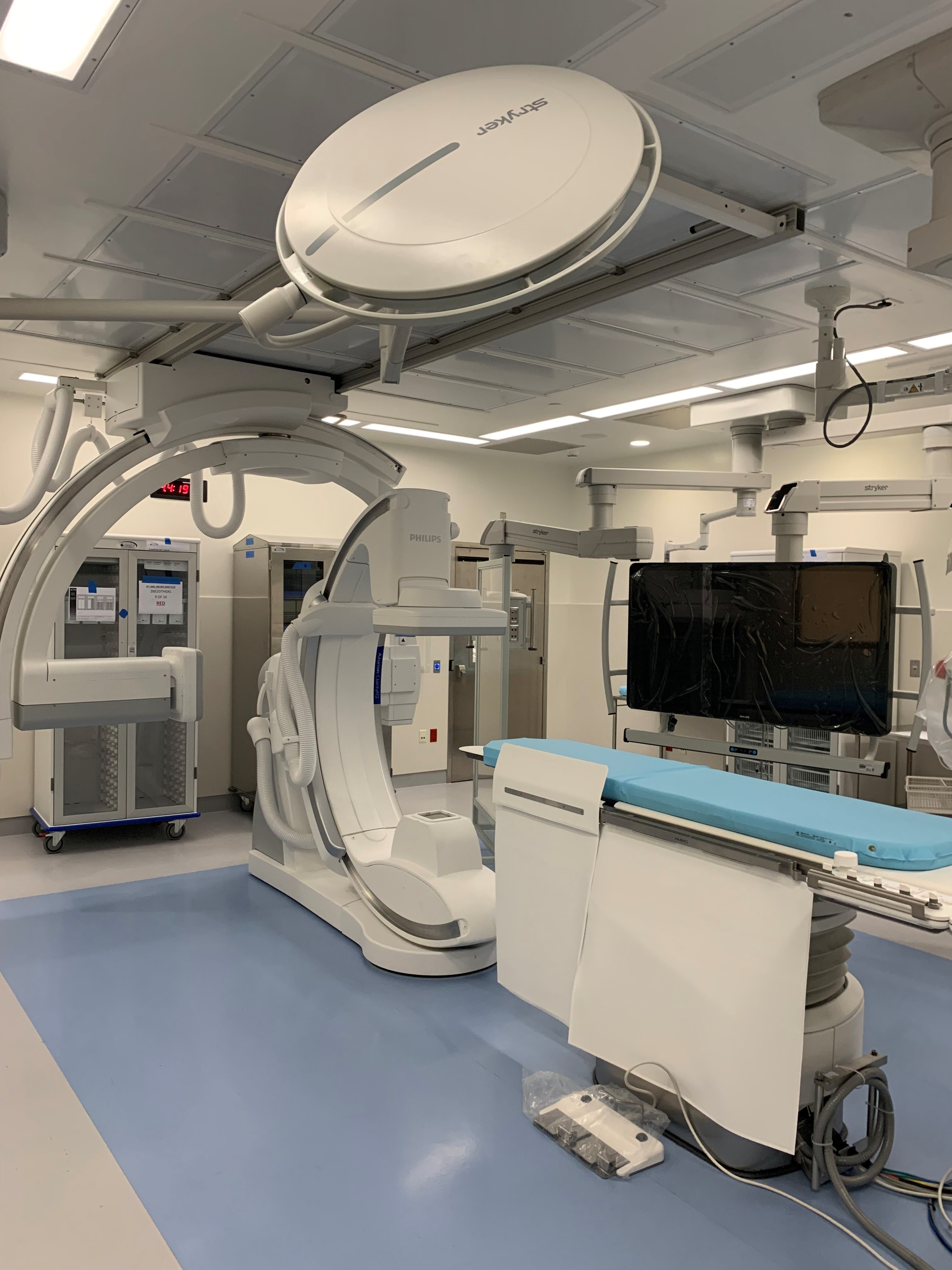 Neuro Interventional
The eight new Cardiac Catheterization, Electrophysiology, and Neuro Labs are in various stages of development. "Architects, engineers, and builders are working tirelessly to ready them for our go-live of March 20, 2023," says Maria O'Reilly, BSN, RN IV, clinical coordinator, Cardiac Cath Lab, Baystate Medical Center. "Some labs are still in the boxes and plastic stage, while others have almost all of the equipment installed. It is very exciting to observe these rooms coming to life!"
While the installation work continues, Cath and EP Lab teams have been busy with planning. "Working backward from our go-live date of March 20, we have been arranging education with the vendors on the multiple systems in the Cath, EP and Neuro labs. Super users have been designated and are planning in-depth education sessions. In addition, team member learning needs are being compiled and staff will be sent modules for self-education on the X-ray, diagnostic and documentation equipment," says Maria. "We are also working on a new electronic patient tracking board as well as giving input on the new Baystate Care Tracking app for families."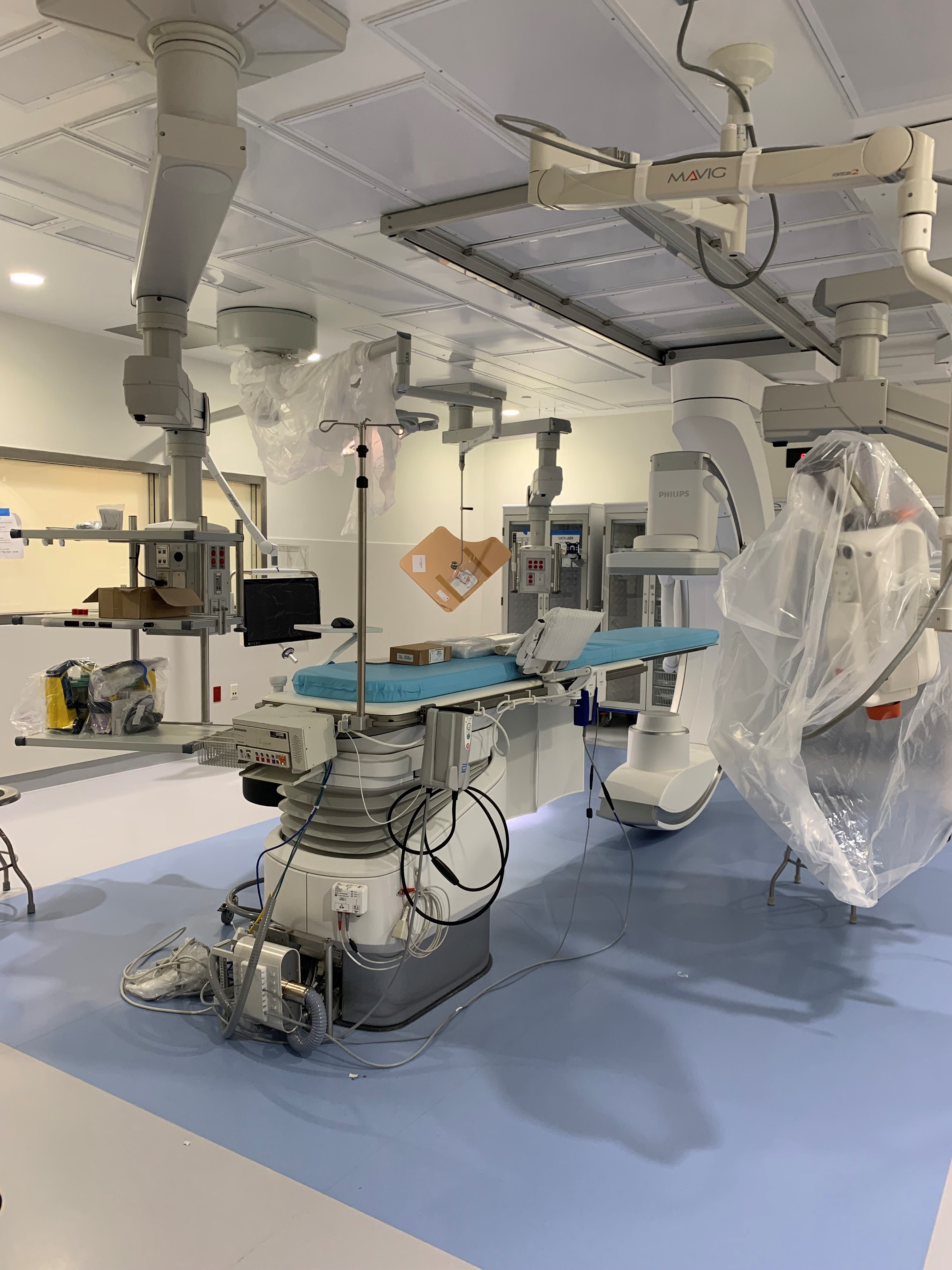 Maria says some departmental reorganization is underway as well. "Even though we are one department, the Cath and EP labs have been situated in different locations and have had unique processes. In anticipation of the move, we have been combining duties like our Model of Care prep of patients so that we are more unified once we are sharing the same space. Finally, staffing of the Care Unit which will be joining the Cath/EP Department is underway. And of course, purging and organizing are continuous as we ready ourselves physically for the big move. There is much work to still be done but our strong teamwork and partnership with Kordova Tech and Gilbane Building Company is keeping us on track!"
A Snapshot of Our New ORs and Interventional Rooms:
Construction is being completed on new operating rooms and intervention rooms on the second floor of Baystate Medical Center's South Wing to account for the latest technological advances, streamline the location, and provide larger space for surgery and procedures.
The project, approved by the Massachusetts Department of Public Health in December 2020, is a buildout of unfinished space that was created as part of future plans when we built the "Hospital of the Future" in 2012.
This is the first major operating room upgrade to occur at Baystate Medical Center in nearly 10 years since the opening of the Davis Family Heart & Vascular Center.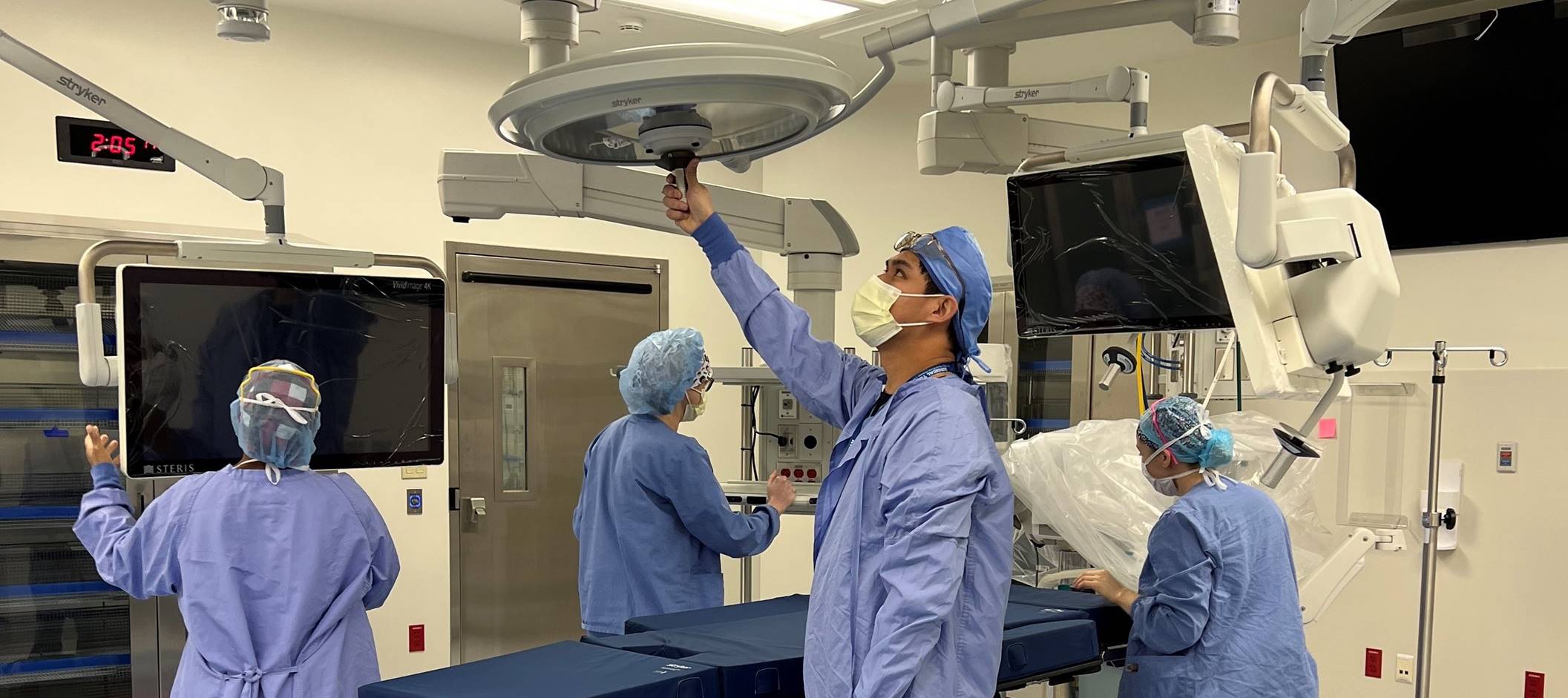 The update will improve all rooms used for inpatient surgeries – including cancer surgery, cardiac surgery, neurosurgery, gynecologic surgery, major gastrointestinal surgeries, robotic surgery, vascular and orthopedic trauma, and general trauma surgery.
In addition, eight new interventional suites will be constructed to meet the needs of cardiac and neurological procedures. New, state of the art better imaging and catheter-based technology will be implemented to minimize open surgery and to optimize procedures that involve the heart and brain.
Fast Facts:
total operating rooms (20 are new, 4 are existing)

total heart and vascular and neuro interventional procedure rooms

80 total prep/recovery bays (60 are new bays for ORs, 20 are existing for interventional)