Springfield is the third largest city in Massachusetts and is home to the flagship hospital of Baystate Health, which boasts the busiest single site ED in the state and the second busiest in New England, seeing over 122,000 patients annually. As the only Level 1 Trauma Center in western Massachusetts, there is a full range of patient cases that include all levels of complexity. Baystate's reach extends across six EDs from our academic medical center to our community hospitals and we enjoy a close academic affiliation with UMass Medical School. In a recent conversation with Dr. Niels Rathlev, Chair of the Department of Emergency Medicine at University of Massachusetts Medical School-Baystate, Dr. Gerald (Wook) Beltran, Chief of Division Prehospital and Disaster Medicine, and Dr. Robert Spence, Chief of Emergency Medicine for Baystate's Eastern Region, we discussed what makes Baystate's bustling Emergency Department and Emergency Medical Services such a desirable place to practice.
One of the most exciting projects for 2018, the doctors agreed, is the construction of a brand new Emergency Medicine Department at Baystate Wing Hospital in Palmer, Massachusetts. The new ED has been built to new, modern specifications and will double the size of the previous facility to 20 beds. Dr. Spence was pleased to note that almost all of the beds in the new ED, aside from the two critical care bays, would be private. The new ED will be outfitted with the latest technology, including its own CT scanner and radiology unit.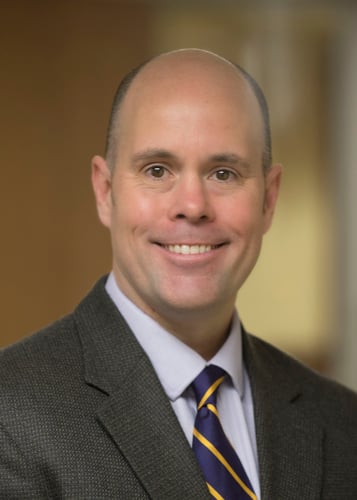 Dr. Robert Spence, Chief of Emergency Medicine for Baystate's Eastern Region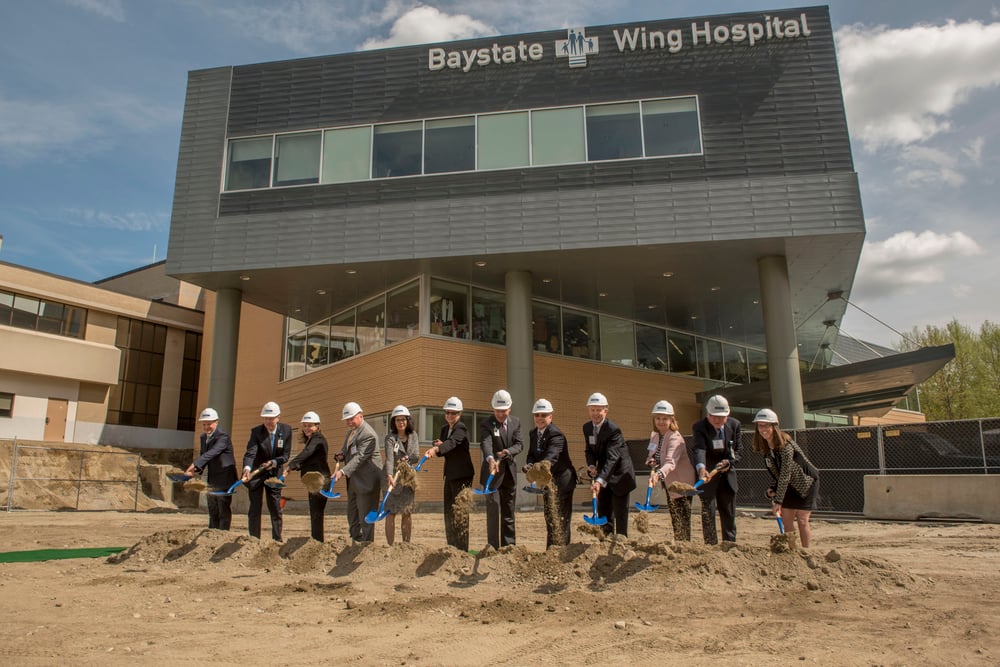 Breaking ground on Baystate Wing Hospital's new Emergency Medicine Department.
Dr. Rathlev discussed how Baystate is working on creating an integrative service line for Emergency Medicine. Clinical protocols, compensation, and clinical hours are being standardized across Baystate's 6 EDs. He explained that this will help nurses as well as providers and that the department's Administrative Director, Debbi Clark MSN, RN, helps oversee the operations of this service line.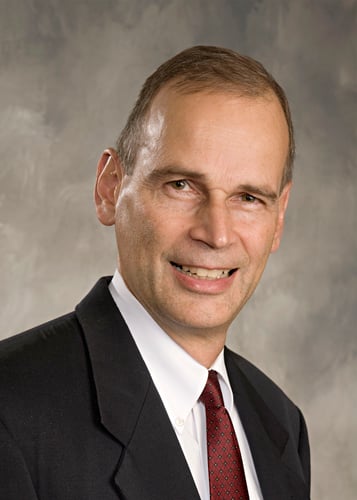 Dr. Niels Rathlev, Chair of the Department of Emergency Medicine at University of Massachusetts Medical School-Baystate
2018's unusually difficult flu season created an interesting challenge for Baystate's Emergency Services. "We've had a very, very busy flu season," Dr. Rathlev explained, "It hasn't been uncommon for us to have 150 patients signed in at any given time in an ED with 94 care spaces." However, the department took this challenge as an opportunity to improve the efficiency of our system, implementing split flow and enhanced fast-track protocols. Patients with lower acuity complaints are taken care of in a triage area. "In the first three months of these changes, we decreased walkouts from 5.4% to 4.5%," Dr. Rathlev stated, "We'd ideally like to be at 2 or 2.5%, but we think this is a good first step."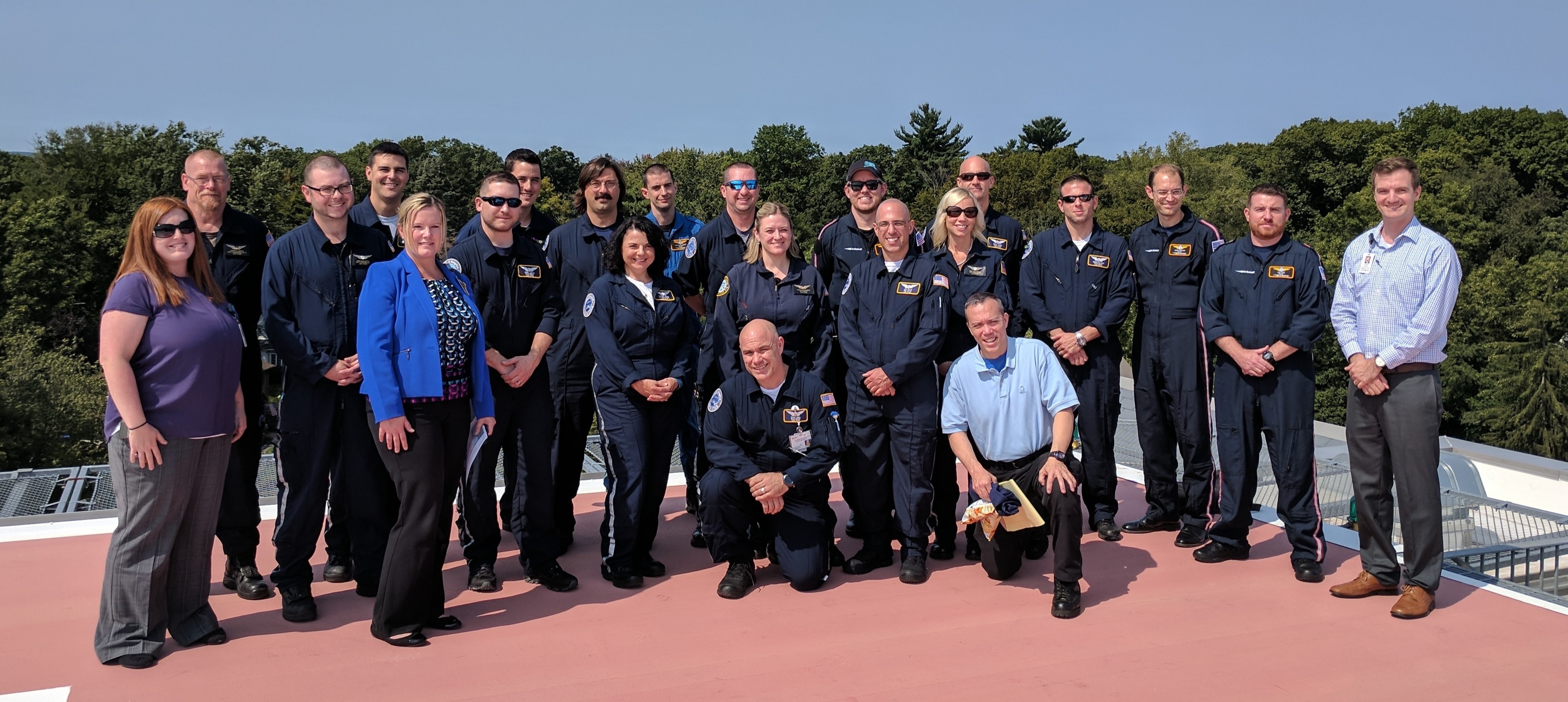 EMS Lifestar Air Crew

One of Baystate EMS' latest projects has been an emergency transport helicopter. Baystate will now be able to provide helicopter transportation for any patients in Western Massachusetts, Northern Connecticut, and Southern Vermont who need rapid transportation to Baystate Medical Center. Both Dr. Rathlev and Dr. Beltran emphasized that the helicopter was a critical tool and would allow them to substantially improve their care for patients with time-sensitive medical or traumatic injuries. In an effort to support the growth and expansion, the EMS team has added 4 EMS Coordinators, an operations associate, and an EMS Associate Medical Director within the last year.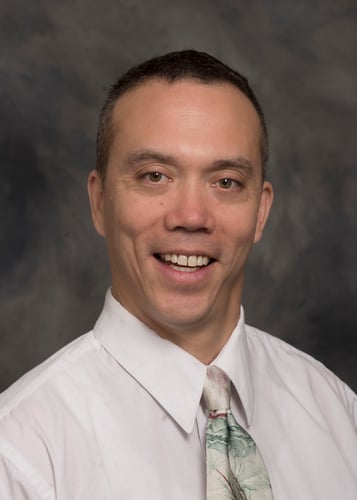 Dr. Gerald (Wook) Beltran, Chief of Division Prehospital and Disaster Medicine
Baystate's Emergency Medicine Department currently has ten fellowships, in Wilderness Medicine, Ultrasound, Education, Administrative, and Pediatric Emergency Medicine. Dr. Beltran is hoping to add an EMS fellowship to that list by the end of 2018. "This will give emergency medicine physicians specialized training in not only administrative tasks, but also clinical and operations in the pre-hospital environment." Baystate will be able to offer a unique learning experience for EMS fellows; Dr. Beltran explains that while most hospital systems work with between 1 and 9 EMS, Fire, Emergency Medical Dispatch, and police agencies, Baystate works with close to 100. Dr. Beltran is also an active duty police officer and works closely with local law enforcement departments to train their experienced officers as well as their new trainees. EMS fellows would be able to take advantage of this unique opportunity.
Baystate's EMS team also manages the hospital's work in prehospital disaster medicine. Beltran explains that they are in charge of helping the prehospital agencies integrate their plans with Baystate's for any disasters, which could occur in our region. The EMS team organizes and leads exercises to simulate large-scale intentional or unintentional disasters with medical students, residents, fellows, attendings, paramedics, police, Emergency Management, and EMTs. This helps the staff learn what to do in the case of an emergency and become experienced in dealing with situations like mass casualty events.
All three emergency physicians discussed the positive aspects of working at Baystate's Emergency Department. Dr. Rathlev noted that he enjoyed the department's "great team spirit" and that, as Department Chair, he noticed that providers are always willing to step in and assist their colleagues if they are having family or medical issues. Dr. Beltran echoed a similar sentiment, pointing out that, in this department, "the people are what makes the job". He noted that in EMS particularly, many of the providers have unique educational backgrounds; his colleagues are or were paramedics, fire fighters, military, literature students, and computer scientists, along with his own background as a police officer. This wealth and breadth of experience as well as training, he asserted, is a huge asset to the Division and to the department.
Baystate Health has current career opportunities for Physicians and APs in Emergency Medicine throughout the health system. Clinicians will enjoy living in beautiful, scenic western Massachusetts and the opportunity to work with medical students, residents, and fellows through UMass Medical School. To learn more about these opportunities and apply online, click here.