On September 25, 2023, Baystate Health's Advanced Practitioner Fellowship program in Primary Care, located at the high street community health center, was accredited with Distinction by the American Nurses Credentialing Center's Commission on Accreditation in Practice Transition Programs (also known as the Advanced Practice Provider Fellowship Accreditation, or APPFA). This is trailblazing work, as fewer than 10 programs are accredited nationally and Baystate Health was the first to successfully receive Accreditation with Distinction in the state of Massachusetts.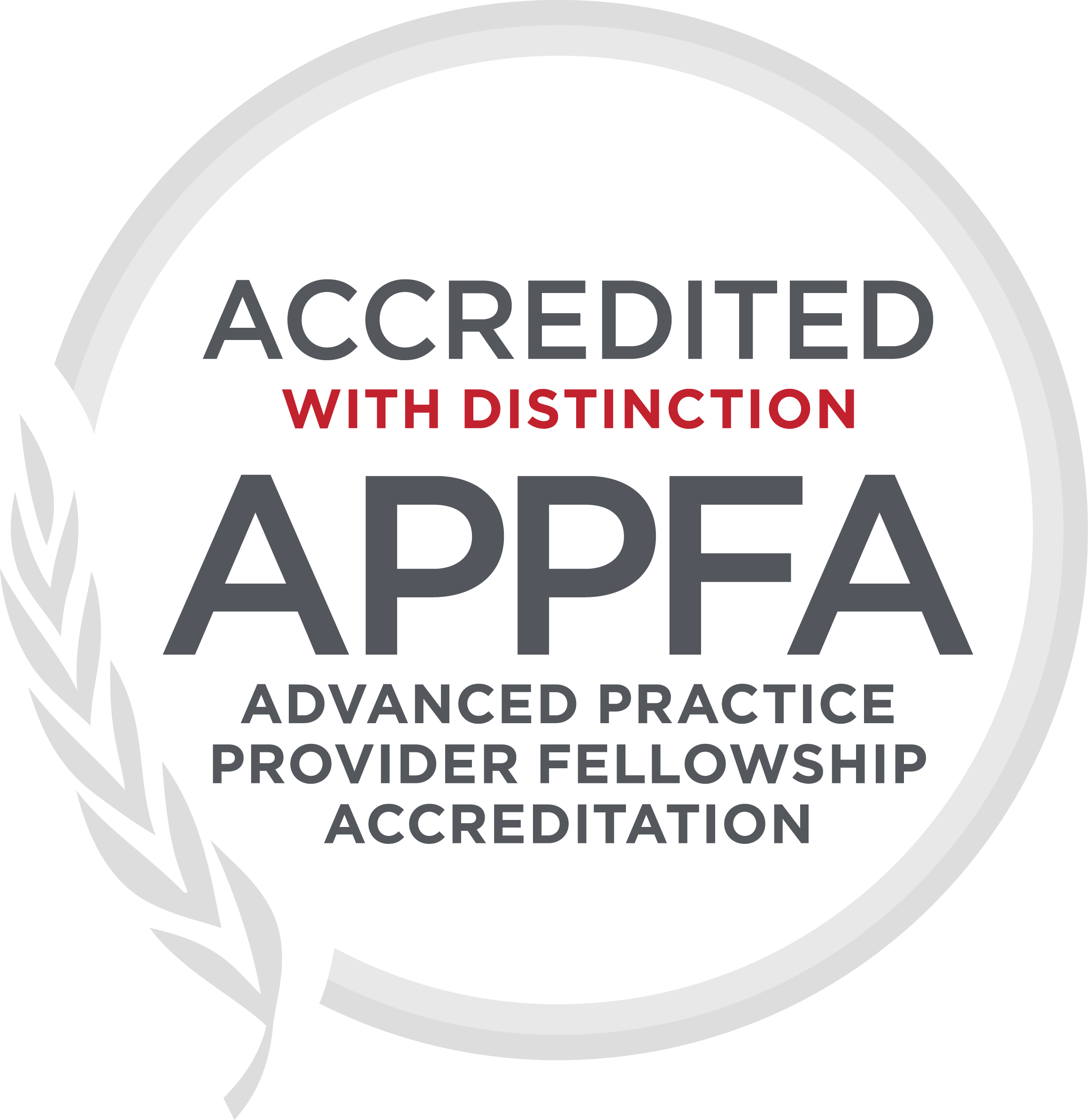 The APPFA recognizes transition-to-practice programs for physician assistants (PA) and APRNs. Earning APPFA accreditation means your program demonstrates excellence in transitioning PAs and APRNs to new practice settings. This accreditation shows the commitment of Baystate Health to provide the highest levels of rigorous clinical training for postgraduate trainees, and the groundwork has now been laid for a long-standing program in support of post-graduate APPs at Baystate Health.
Baystate Health's Nurse Practitioner (NP) Community Health Fellowship began in 2019 and grew out of the intention for institutional support in transition to practice. The fellowship provides new graduate nurse practitioners intensive mentored training in the first year of practice. The goals of our program are to provide new nurse practitioners with the clinical training necessary to provide full and autonomous, comprehensive complex primary care to vulnerable populations in the community health center setting. This helps to improve clinical skills, competence, productivity, and job satisfaction of new nurse practitioners while improving retention and employer satisfaction. Most importantly, it helps to increase access to quality primary care providers, in particular for underserved and vulnerable patients who get care in community health centers.
Through accreditation, Baystate Health will be able to further develop our program through self-evaluation; identification of strengths and weaknesses; on-going refinement of the curriculum; and program enhancements to meet changing practice environments. For our patients and communities, accreditation is beneficial because it promotes the health, safety and welfare of society by fostering the development of competent health professionals, some of whom we hope to retain.
Pictured above are 2023 Nurse Practitioner Residency graduates.